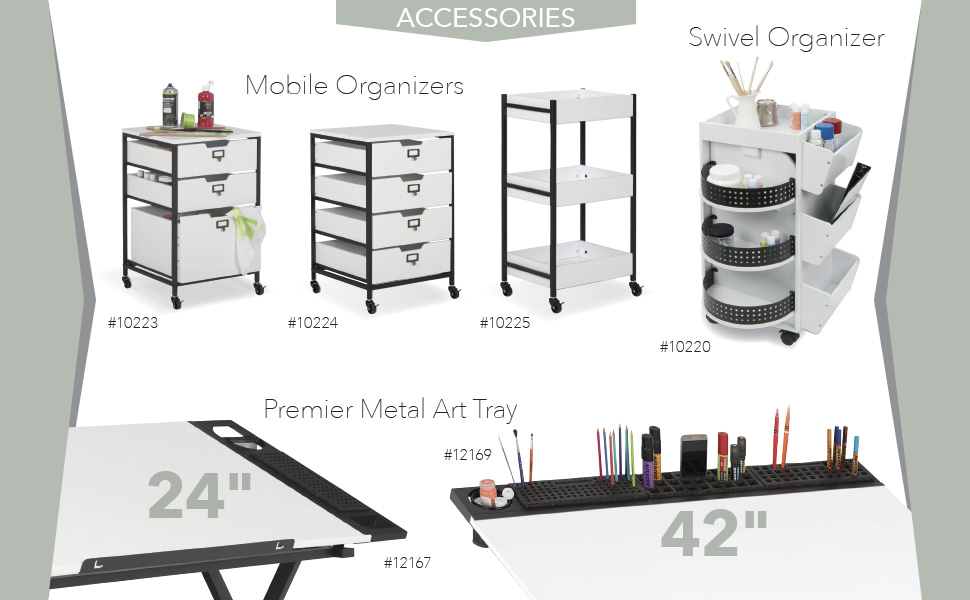 Posted on
Storage Solutions for your Art Studio
Dream of organized workspace? In order to concentrate on creating the clutter has to go! An artist can collect a lot of supplies while producing their works of art. Being able to quickly find the right item while your work keeps your inspiration flowing. The key is storage, storage, and more storage.
Drafting/Drawing Desk with Storage
Desks with storage keep your supplies close. The items you constantly use need to be available to you at all times. Finding a desk with a variety of storage compartments will help you decide what goes where.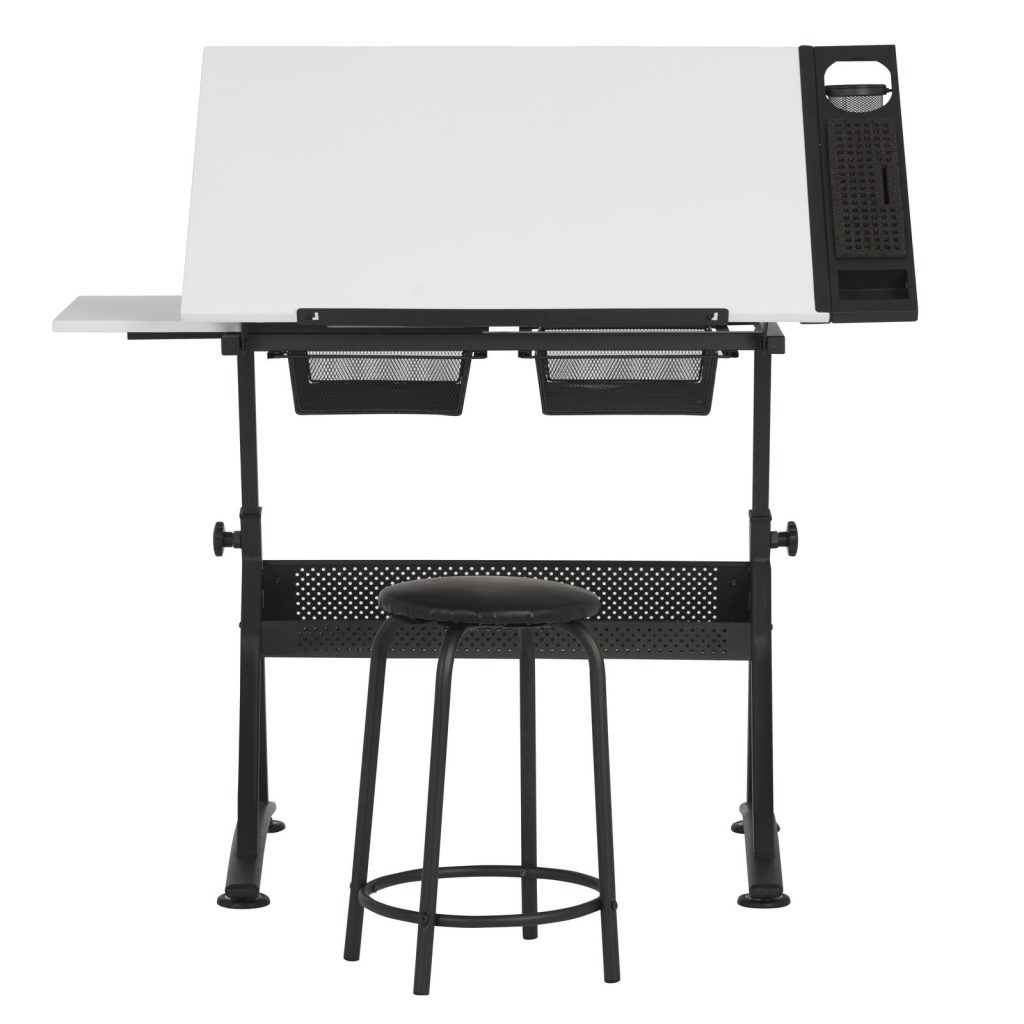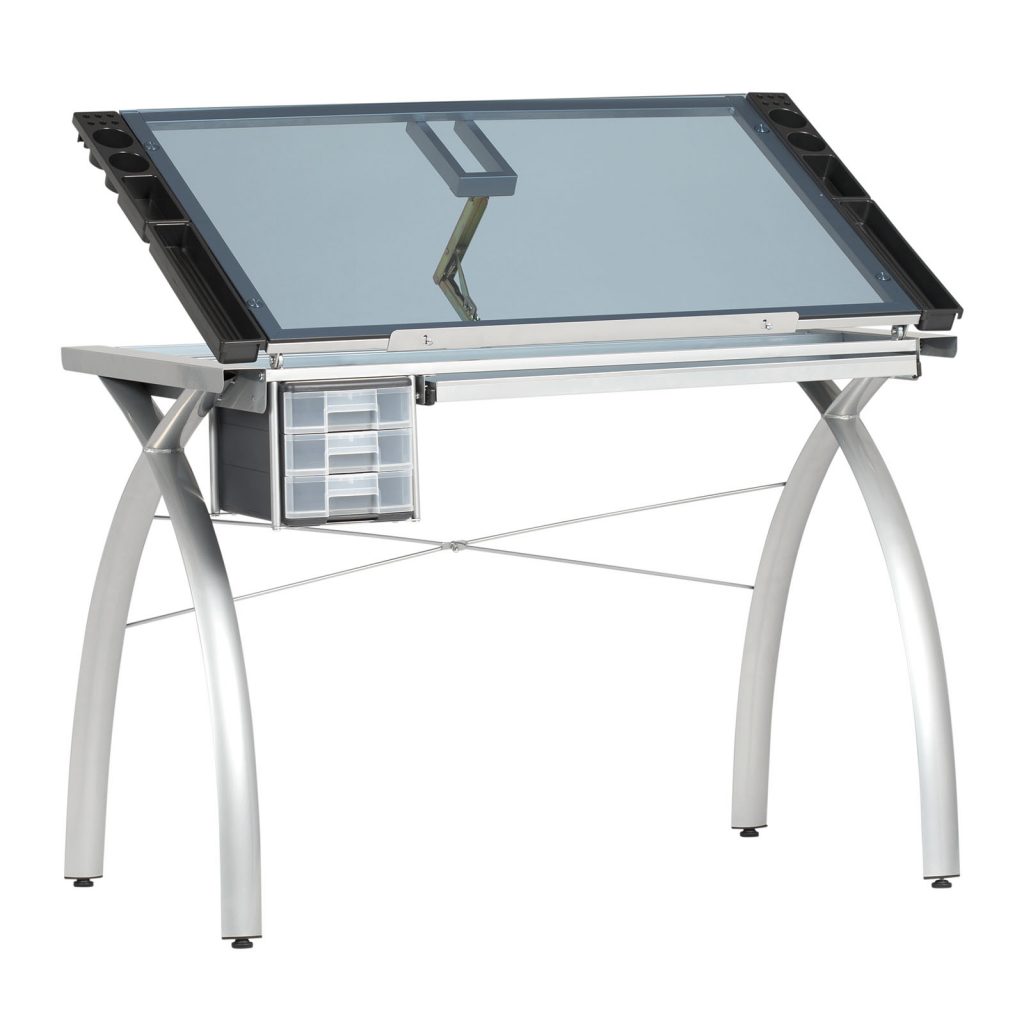 Rolling Storage
As you create, you can take your work to different areas of the studio, home, or outside to get different lighting. Maybe you need to be next to an outlet or window? Rolling storage solutions allow you to keep your project on-the-go.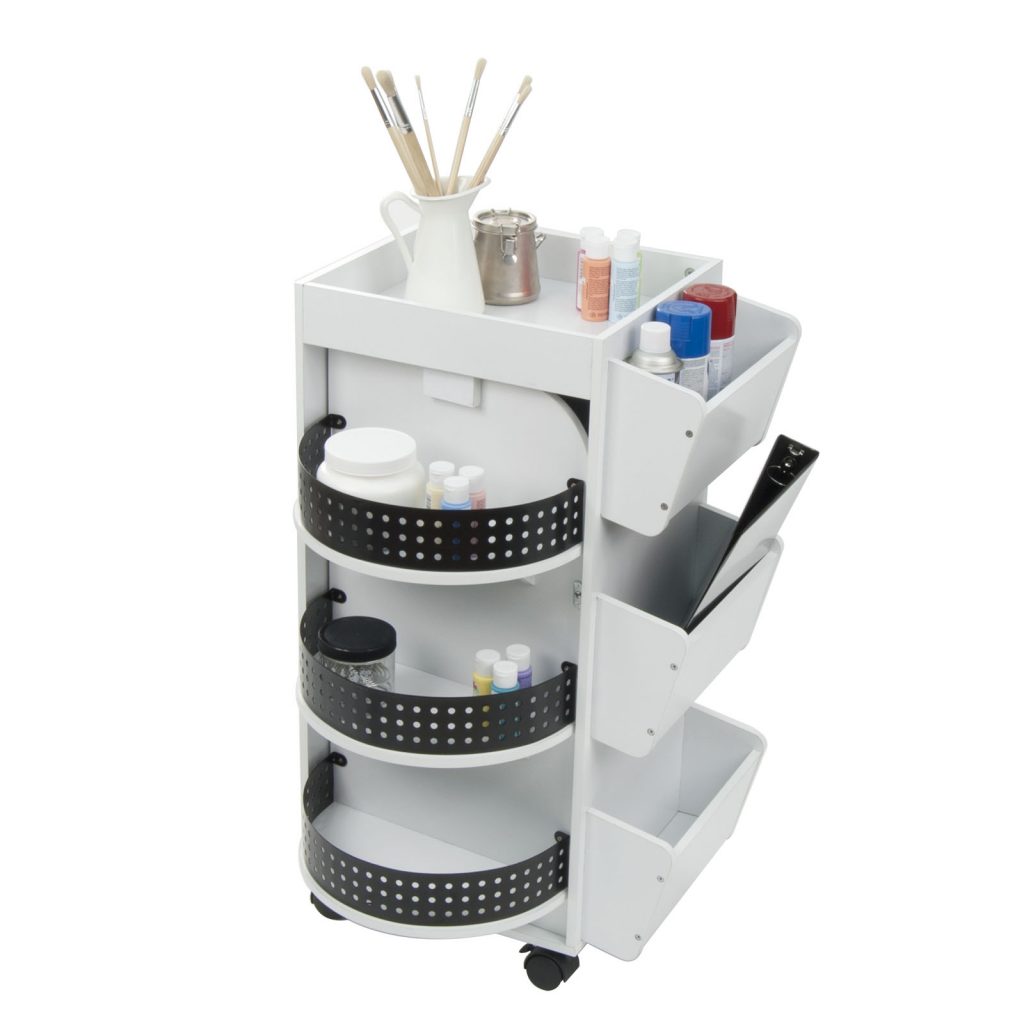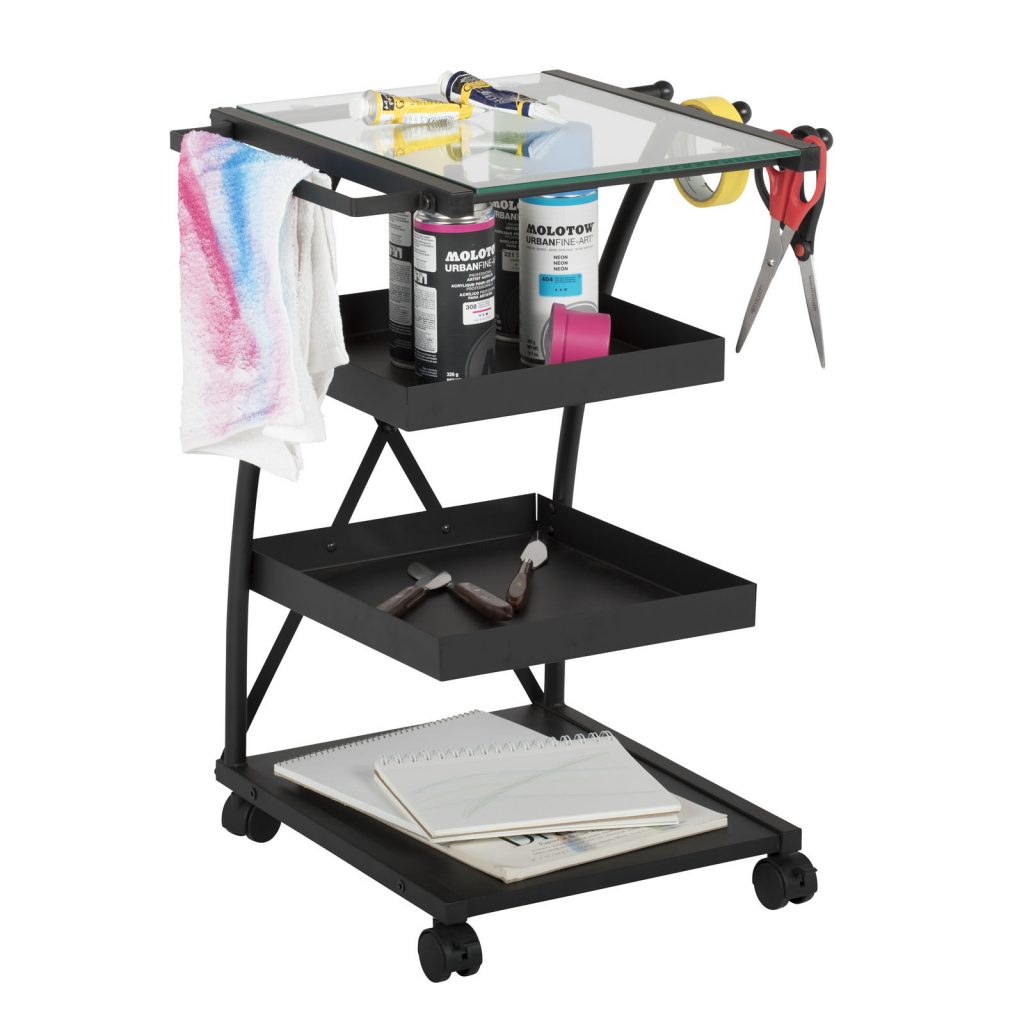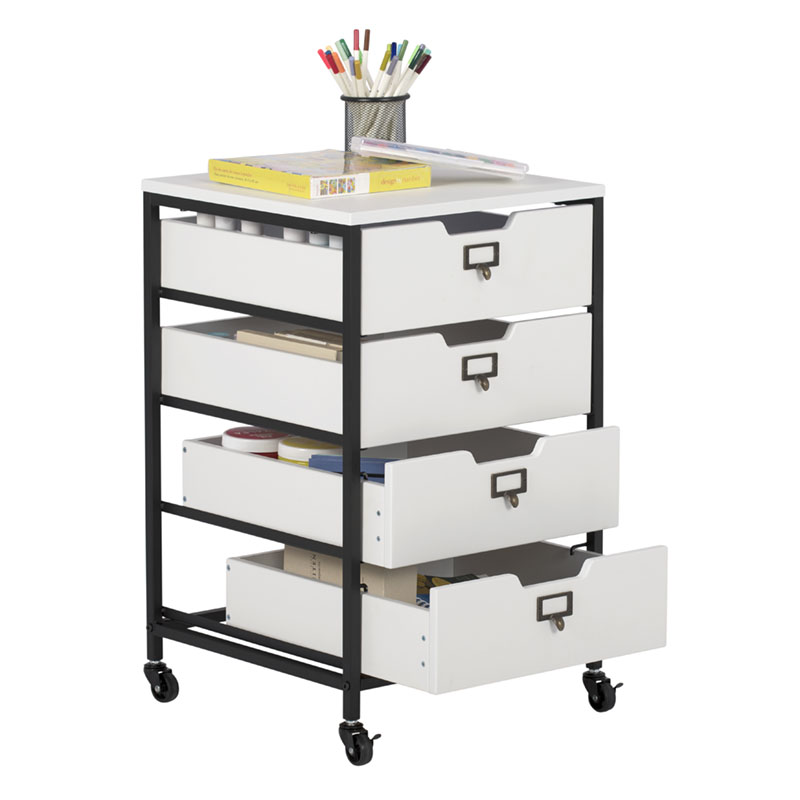 Tabletop Storage for Art Supplies
Artists have many pencils, pens, brushes, and small accessories that can easily scatter and create piles. Keep your creative area clear of these items by using tabletop organizers.  Whether it is a rotating tabletop carousel or pencil organizer that sits on your desktop, you can store more per square inch, which is great for small spaces. Tabletop art trays attach to the edge of a drafting table's top while leaving plenty of the drawing space available.  While the tabletop is angled these trays prevent pencils and markers from falling. They extend your supply storage beyond the top but keep them within an arms reach.