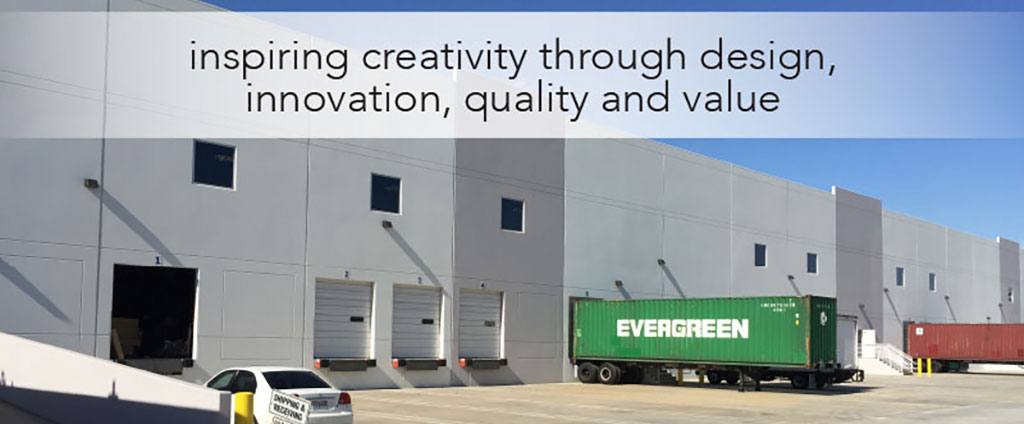 The Studio Designs Story
Studio Designs offers Drop Ship, LTL and Direct Import capabilities to online retailers as well as local art, craft & hobby stores. We also partner with the top art, craft and hobby retailers to design private label products that offer the consumer the features and styles that have become our signature look. 
Since our inception in 2007, we have focused on designing furniture that is competitively priced, easy to assemble, and offers several storage options that save space for smaller homes and apartments.
Founded by leaders in the Art and Home Office Furniture arena, our team brings with them over 50 years of combined experience in the ready-to-assemble furniture business. We provide superior customer service that is based at our headquarters in Los Angeles, California.
Our Art Products include a wide range of items including Drafting/Craft Tables, Drafting/Craft Sets, Easels, Table Lighting, Storage Solutions, and Seating. All items are designed to work alone or can be combined to create a full working studio. We continue to grow with the needs of artists and designers and offer products that boost the creative spirit.
OUR BRANDS
Calico Designs was created to focus on home office and home theater furniture for a growing number of consumers.  Our home furniture designs combine metal, glass and/or wood in contemporary styles to create unique collections. We strive to connect the needs of today's consumers with the functionality and style of our furniture.  Our furniture offers solutions for efficient use of space in today's flexible home office environment.
Studio Designs Home was launched in 2016 and focused on modern, upholstered chairs and loveseats as well as occasional tables for the living room and bedroom.  Wall clocks and bars/bar carts are also included under this brand to complete the look of your home with handsome, coordinating finishes.
The Sew Ready Collection focuses on modern, functional, sewing machine tables, fabric cutting tables, and sewing furniture for your craft room. The mix of materials and open, lightweight designs create a contemporary look for your sewing studio. The sleek lines and affordable prices have made Sew Ready a new favorite among sewists and sewing industry.
The Paws & Purrs Collection offers playful and stylish pet furniture for your home. We offer pet furniture in a variety of shapes and functions, but always with style. Furry friends can lounge and stretch on our pet beds. Cats or kittens can climb, perch and scratch on our cat towers. Paws & Purrs offers attractive pet furniture that is affordable and blends into your modern home's design.
SD Gaming was launched in 2019 with the core principle of providing sleek PC gaming desks with features focused on gamers' needs. These gamer desks have drink and headphone holders on the side of the desktop which gives the user plenty of desktop space for playing. These desks also have a built-in charging station for accessories. The gaming chairs are adjustable and have sporty colors to match these desks.
Our mission is to offer affordable furniture solutions for homes and apartments that fit today's lifestyle.
Create Your Space with Studio Designs